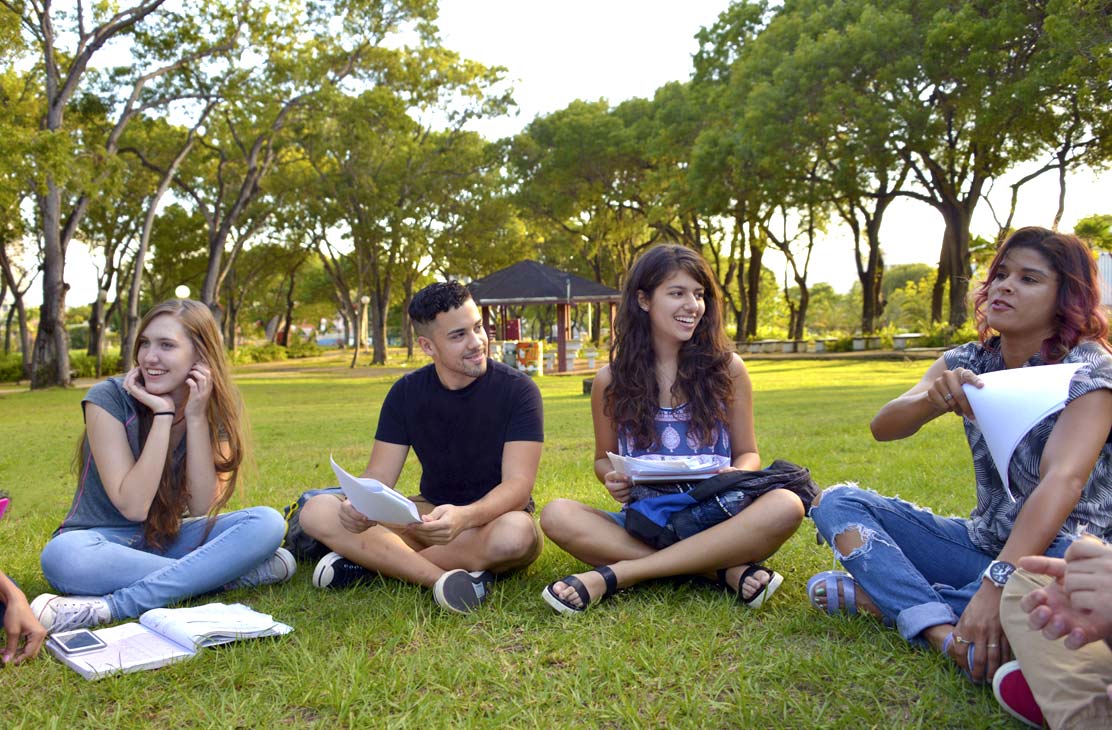 As main beneficiaries of the institutional effort, our students have full freedom of association, within a framework of mutual respect and tolerance that helps to maintain a climate of solidarity and adequate human relations among all members of the university community.
Students can organize and participate in activities that are compatible with existing standards. Any group interested in becoming a student organization must apply for official recognition of the relevant body, as provided by the Student Regulations.
Student organizations accredited biannually submit a work plan to the Associate Dean of Student Affairs for approval. Organizations assume legal and financial responsibility for their activities.
List of current Student Associations:
Organizaciones de Administración de Empresas
AIESEC Sagrado
ae.aiesec@sagrado.edu
Asociación Estudiantil de Contabilidad
ae.contabilidad@sagrado.edu
DECA Colegial
ae.deca@sagrado.edu
Young Business Leaders
ae.ybl@sagrado.edu
Organizaciones de Ciencias Naturales
American Chemical Society (ACS)
ae.acs@sagrado.edu
American Medical Student Association (AMSA)
ae.amsa@sagrado.edu
Asociación de Estudiantes de Enfermería
ae.enfermeria@sagrado.edu
Asociación de Estudiantes Mujeres en Ciencias
ae.mujeresenciencias@sagrado.edu
Asociación de Pre-Veterinaria
ae.preveterinaria@sagrado.edu
Capítulo Estudiantil de Microbiología
ae.microbiologia@sagrado.edu
Medlife Sagrado
ae.medlife@sagrado.edu
Puerto Rico Pre Dental Association
ae.predental@sagrado.edu
Society of Student Oriented Academic Research (SSOAR)
ae.ssoar@sagrado.edu
Asociación de Psicología (APUSC)
ae.psicologia@sagrado.edu
Asociación de Estudiantes de Trabajo Social (AETS)
ae.trabajosocial@sagrado.edu
Organizaciones de la Escuela de Comunicación Ferré Rangel
Asamblea de Relaciones Exteriores (ARE)
ae.are@sagrado.edu
Asociación de Estudiantes de la Esc. de Comunicación Ferré Rangel (AEECFR)
ae.ecfr@sagrado.edu
Capítulo Estudiantil de la Asociación de Periodistas Hispanos (NAHJ)
ae.nahj@sagrado.edu
Public Relations Student Society of America, Sagrado Chapter (PRSSA)
ae.prssa@sagrado.edu
Organizaciones de la Escuela de Artes, Diseño e Industrias Creativas
Asociación de Fotografía (AFUSC)
ae.fotografia@sagrado.edu
AsociArte
ae.asociarte@sagrado.edu
TeatrUSC Sagrado
ae.teatrusc@sagrado.edu
Asociación de Producción y Mercadeo de Eventos (APME)
ae.apme@sagrado.edu
Asociación Estudiantil de Turismo (AE-TUR)
ae.tur@sagrado.edu
Organizaciones bajo Centro Sofía
Confra Beautiful Exchange
ae.confra@sagrado.edu
Organizaciones bajo la Vicepresidencia de Asuntos Estudiantiles
Consejo de Estudiantes
consejousc@sagrado.edu