The Department of Business Administration is the space where trained professionals are developed to make a difference in the business world.
With a vision of entrepreneurship, it seeks to broaden the horizon of students, developing them to be multifaceted in the work environment. It is distinguished by a teaching methodology in which students are involved, from early in their studies, in projects with real clients and in the identification of business opportunities at a national and international level.
Contact
Dean of the School
Business Administration Contacts
Nellia Torresola
Business Administration Manager
787-728-1515 ext. 5186
nellia.torresola@sagrado.edu
Laura Diaz Maldonado
Services Manager
787-728-1515 ext. 5354
laurad.diaz@sagrado.edu
Sandra Perez Nater
Administrative assistant
787-728-1515 ext. 5373
sandra.perez@sagrado.edu
Network of International Business Schools (NIBS) in MBA degrees
Candidate for the Accreditation Council for Business Schools and Programs (ACBSP), accreditation of Business Schools in undergraduate degrees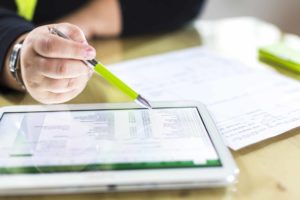 Accounting is the main component in the economic decision making of any company or individual. All businesses and organizations rely on this discipline to properly ...
Faculty of Business Administration
Sorry, we couldn't find any posts. Please try a different search
For more information about the Department of Business Administration, fill in these spaces.