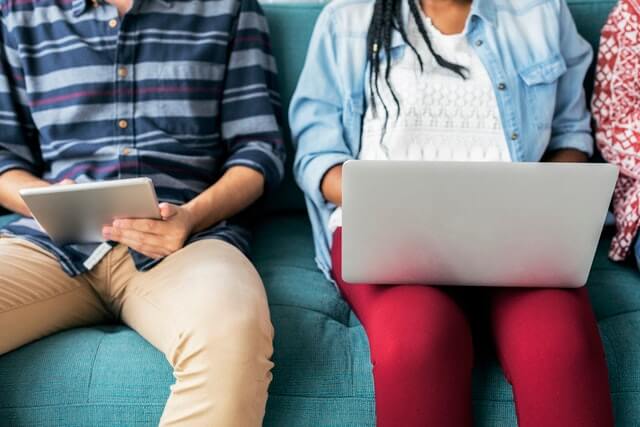 The CEGSoft Scholarship, sponsored by Jorge Nazario USC '91, may be used for the payment of tuition, fees, and laboratories not covered by the student or other financial aid.
The student will receive up to a maximum of $1,000.00 during the academic year. Each academic semester will receive:
$500.00, payable in one (1) term during the first academic semester and $500.00, payable in (1) term during the second academic semester.
In addition, students will be evaluated by CEGsoft to participate in a corporate internship experience. The sponsor will determine the internship offer for the students. The availability of renewal of the scholarship and the method of renewal will be determined by the sponsor.
Beneficiary's Commitment

As a condition of receiving the CEGSoft Grant, the student agrees and agrees to:
Pursue a bachelor's degree in Computer Science or Marketing

Maintain a minimum average of 3.00

Enroll in 12 credits in each academic semester

Approve 80 of the classes enrolled during the academic year that receives the benefit of the scholarship

Attend appointments with your departmental counselor

If necessary, attend the appointment with your CEGsoft Grant benefactor and collaborate with the University Relations and Development unit in the activities that are requested voluntarily

Promptly notify the University Relations and Development unit of any changes to your contact information (phone, email, residential or postal address)

Be available to participate in a corporate boarding school during the summer at CEGsoft's offices
Application requirements are:
Maximum 500-word essay indicating your interest in the area of studies, future goals, and economic need.
Copy of the course schedule
Evidence of 75% of approved credits
Resume
Complete the FERPA Law authorization
If the student fails to comply with one or more of the obligations expressed above, the University may terminate the CEGsoft Scholarship at any time and cancel the benefits.
INCOMPLETE APPLICATIONS WILL NOT BE CONSIDERED
Deadline
Any student who meets the requirements of the scholarship must submit their application and the required annexes (in PDF format) on or before 4:00 p.m. on August 20, through the application on this page. Selected students will be notified on or before August 31.
Students who are unable to submit the required documents by electronic format must submit them to the University Relations and Development unit of the University of the Sacred Heart on or before 4:00 p.m. on August 20.
To apply, complete all fields and submit the following request. You can fill it out or save the progress and finish later if you need to collect the materials, but be sure to save the link by pressing the "SAVE AND FINISH THEN" button. We also recommend that you write the essay and save it to a text editor so that you can paste it into the required field when filling out the application.