Ferré Rangel School of Communication
The ECFR is the most important space for academic training for this professional discipline in Puerto Rico. Among its graduates are recognized professionals who hold leadership positions in media and communication companies in and outside the country.
It has modern facilities, such as the Teleradio Unit, which includes two radio stations - Radio Activa and Radiorama Universitario - and a virtual television channel -sagrada.tv- . The School effectively combines the theoretical foundation with practical experience.
The School was established in March 1981 as a Department of Communication offering a Bachelor of Arts in Communication. By 1985 the Masters in the Art of Communication began. During the 2017-2018 academic year, the University rethought its academic approach and the Ferré Rangel School of Communication, based on the social, economic and political reality that Puerto Rico is experiencing, presented a new and innovative curriculum maintaining its prestigious place in studies communication at a higher level. The School's new programs began during the 2020-2021 academic year.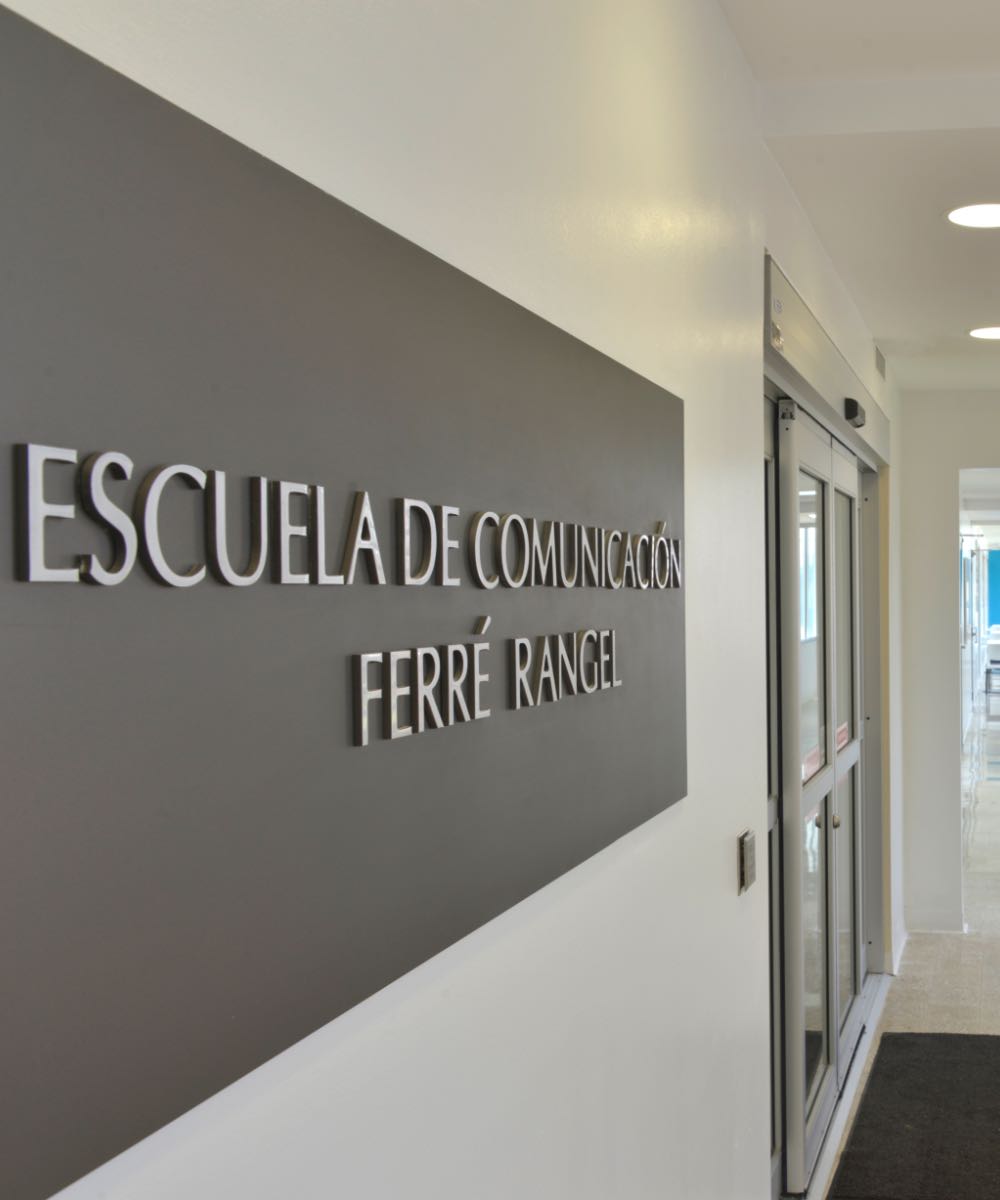 Facing the future of communication, the School evolves towards new opportunities to maintain the prestige and recognition that characterize it.
department contact
Student Alliances and Chapters
Laboratories Three laboratories with 21 iMac computers each with the Adobe Creative Cloud program. Film and television laboratories

cinema projection room
Bose® Surround 7.1 sound system, 5,500 lumens projector, 9'x6' screen and 40 seats to offer film courses and the celebration of special activities of the School.
two television studios
TV 1 – High-definition recording studio with three HD cameras, a 42-channel sound console, two teleprompters , a high-definition image mixer, a cyclorama, and a lighting system with a 96-circuit console.
TV 2 – Cinematography studio with a cyclorama and lighting system with a 96-circuit console.
Two audio studios
Studios with Pro Tools HD recording software, used to offer sound production courses and as laboratories for students.
editing rooms
9 video editors with the Adobe Creative Cloud program
Two sound mixing rooms

photography area

photography amphitheater
Room with "smart board" prepared to recreate black and white and digital photography processes.
Printing laboratory with 23 enlargers
developing laboratory
Three photography studios
Computer lab for student use

service counters

audiovisual equipment counter
Stocks and distributes all equipment for film, sound and television production courses.
Available equipment includes 14 high definition cameras and all necessary peripheral equipment, sound recording equipment, lighting equipment, among others.
Technical support is offered to students in their laboratories.
photography counter
Stocks and distributes all black and white lab and lighting equipment.
Technical support is offered to students in their laboratories.
Association of Students of the Ferré Rangel School of Communication
Association of Photography of the University of the Sacred Heart (AFUSC)
Student Film Association
Journalism Student Association (ASESPE)
Multimedia Student Association
Student Television Association
Batu Advertising Group
Elite Communication
Digital Newspaper Bicycle
A Single Heartbeat Sagrado
Aixa Vázquez Camacho – former president of the Association of Journalists of Puerto Rico (ASPPRO) and reporter of Noticentro al amanecer (WAPA-TV Channel 4).
Alexandra Fuentes – producer and host of Alexandra de Nnoche (Telemundo – Puerto Rico).
Alexandra Malagón – actress, producer and television maintainer.
Alfredo Nieves Moreno – former associate dean and professor of the Department of Communication at the Faculty of Social and Human sciences – Universidad Metropolitana.
Ana Toro Sevillano – professional relationship graduate, former President of the Association of Professional Relations of Puerto Rico, winner of several Excel awards and first alumni to Enter the College of Fellows of the Public relations Society of America (PRSA)..
Ángel José de León – journalist and producer of the Buen Viaje Program (Univision Puerto Rico).
Bryan Troche – Brand Architect; Founder and president of The Retail Engine.
Carlos Rivera Giusti – award-winning photojournalist ofEl Vocero de Puerto Rico.
Carmen Dominicci – Award-winning journalist and former anchor of the Telemundo (USA) network.
Carmen Graciela Díaz – Digital publisher at Univision Communications and columnist on El Nuevo Día. Worked at The Miami Herald.
Carmine Quijano – Columnist of the newspaper Metro on topics of lexicography, grammar, and effective writing.
Enrico "Enrique" Arias – Director of television programs for WAPA-TV (Channel 4).
Francisco Zamora – Award-winning television producer, founder, and president of Astra Studios.
Gabriel Paizy Damiani – Communication consultant, lecturer and author of the successful book En buen español.
Grenda Rivera Dávila – Telenews journalist (Telemundo Puerto Rico) and host of Los seis de la tarde program (Univision Puerto Rico).
Huáscar Robles – Senior Communication Strategist/Account Supervisor at Zetlin Strategic Communications (new York) And columnist for El Nuevo dia.
Ivette Sosa – Award-winning reporter for Telenoticias(Telemundo – Puerto Rico).
Joel Lago Román – Radio Expressor and vice president of operations of the local news agency CyberNews.
Keylla Hernández – Female anchor of Noticentro al Amanecer(WAPA-TV Channel 4).
Liza Lugo – professional actress, Newsreporter (Univision Puerto Rico) and founding Partner of Nuevo ángulo.
Luis Guardiola – Journalist in Telenoticias (Telemundo – Puerto Rico).
Orlando Lugo – Priest and Newsreporter (Univision Puerto Rico); Correspondent for Cadena Telemundoof ecclesiastical affairs.
Perla Sofía Curbelo – journalist and blogger, founder of AgroChic.
Raymond Arrieta Vázquez – producer and radio announcer; Day-to-day program maintainer and Raymond y sus amigos (Telemundo – Puerto Rico).
Soraya Sesto Martínez, APR – Licensed Professional liaison and president of Casa Grande Interactive Communications.
Ubaldo "Ubi" Catasús – VP of Operations, Puerto Rico Corporation for Public Broadcasting (WIPR-TV, channels 6 and 3).
Vanessa Marzán Toro – Director of public relations and publicity at the mutual aid Hospital; Member of the Board of Directors ofAsociación de Ejecutivos de Ventas y Mercadeo de Puerto Rico (SME).
Walter Soto León – Lawyer by profession, professor and journalist for Telenoticias (Telemundo - Puerto Rico)
Yara Lasanta - Univision, Los Angeles
Todos
Audio Visual Production
Bachelor Degree
Communication
master's degree
Minors
Technology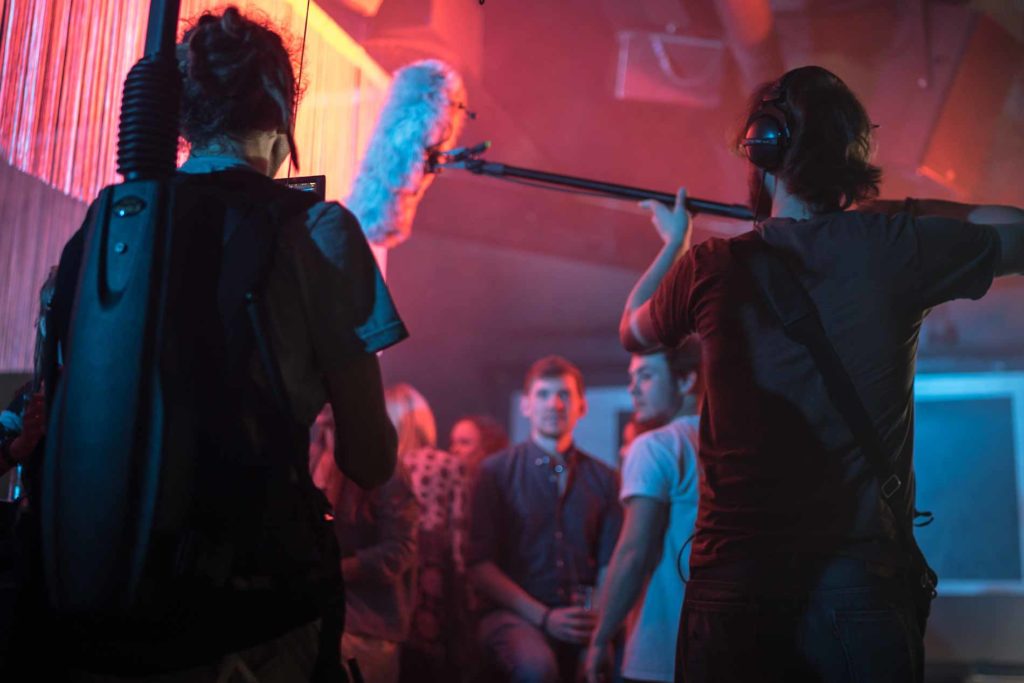 With the expansion of the technology industry, digital production has become one ...
For more information about the Ferré Rangel School of Communication, fill in these spaces.