Integrated Computer and Technology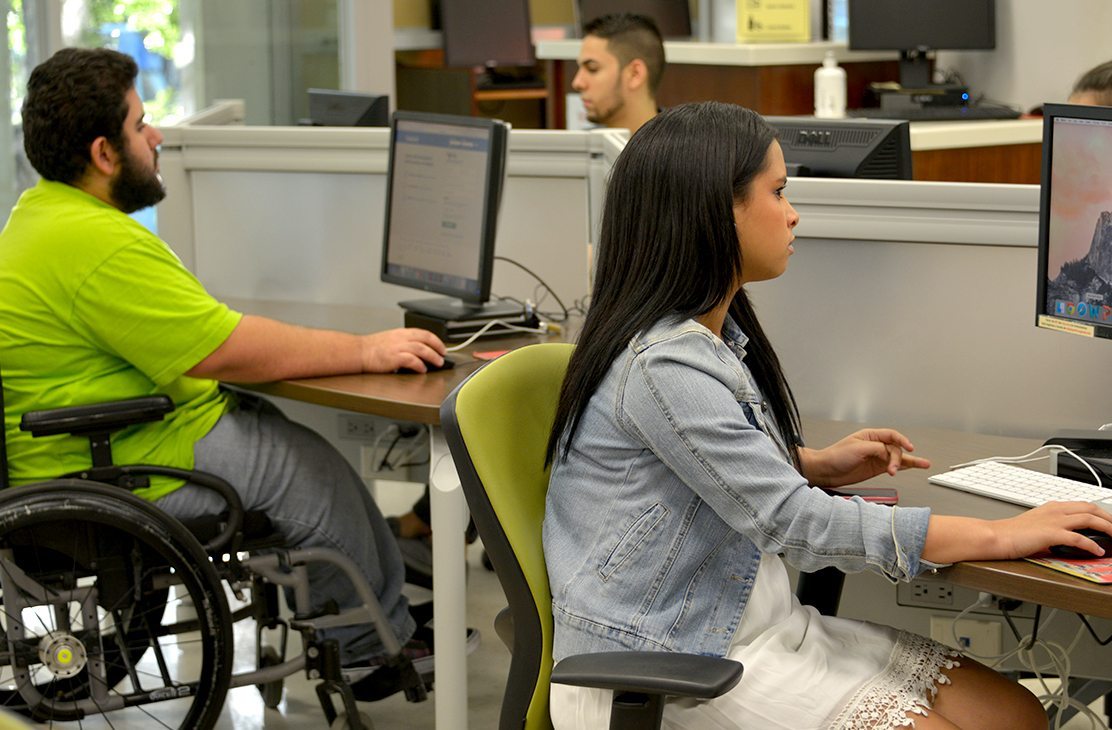 As part of its services, it provides support for managing a computer lab that features:
An area with microcomputers.
30 PCs and black and white or color laser printers for student use.
A "Media Lab" for students of computer science concentration and Computer Sciences.
An area for teamwork with 15 MACs for student use (Lab3).
It also manages:
2 adjacent laboratories equipped with 20 PCs and the other with 20 MACs.
7 microcomputer rooms and 3 conference rooms enabled for presentations on the second floor of the San Miguel Building.
A microcomputer room and 3 conference rooms enabled for presentations on the second floor of the San José Building.
A conference room enabled for presentations at SC101.
It also provides service and support to faculty and students in the following areas:
Administration, configuration and maintenance of facilities, equipment and programming available.
Administration of the Web Server that hosts the pages of the Sagrado Corazón and the web server (Intranet) for internal dissemination.
Development and maintenance of administrative and internal Web presence: Intranet, Web enrollment, administrative and academic WEB.
Administration Server of online courses.
E-mail services for faculty, students and administration.
Administration of lounges and technology labs.
Administration of lounges and technology labs.
Managing the institutional network.
Management of institutional servers
Administration of security services and access to servers / services.
Advice on the purchase and installation of hardware and software, plus help in solving technical problems related to equipment and programming.
Support for equipment and faculty development programs of research in various disciplines.
Communication infrastructure with Internet and local networks.
Training administrative community about new techniques, concepts and skills in computer technology through micro seminars and group and individual trainings.
Installation: equipment and software, connection lines and peripheral equipment.
Development, modification and integration of applications for administrative processes.
Generation of institutional statistics.
Trainings in use of software programs for administrative or academic / administrative staff.
Transfer and data conversion.
Advice on the preparation of promotional material and others.
Talks and orientations about the services offered by the Center.
Talks and orientations about institutional policies related to Information Systems.
Planning of Information Resources to support corporate functions.