This minor is designed to show students how to turn literal thinking into strategic, creative, and innovative thinking and creative strategy into concepts that are creative, relevant, and affordable to the client's budget. Through courses, demonstrations, and internships, students learn about the psychology and science of creativity and discover how to maximize their own creative potential. The student is encouraged to transform consumer behaviors and thoughts into creative strategies that respond to their needs and proactively stimulate their feelings and emotions and that represent benefits for the brand and its objectives.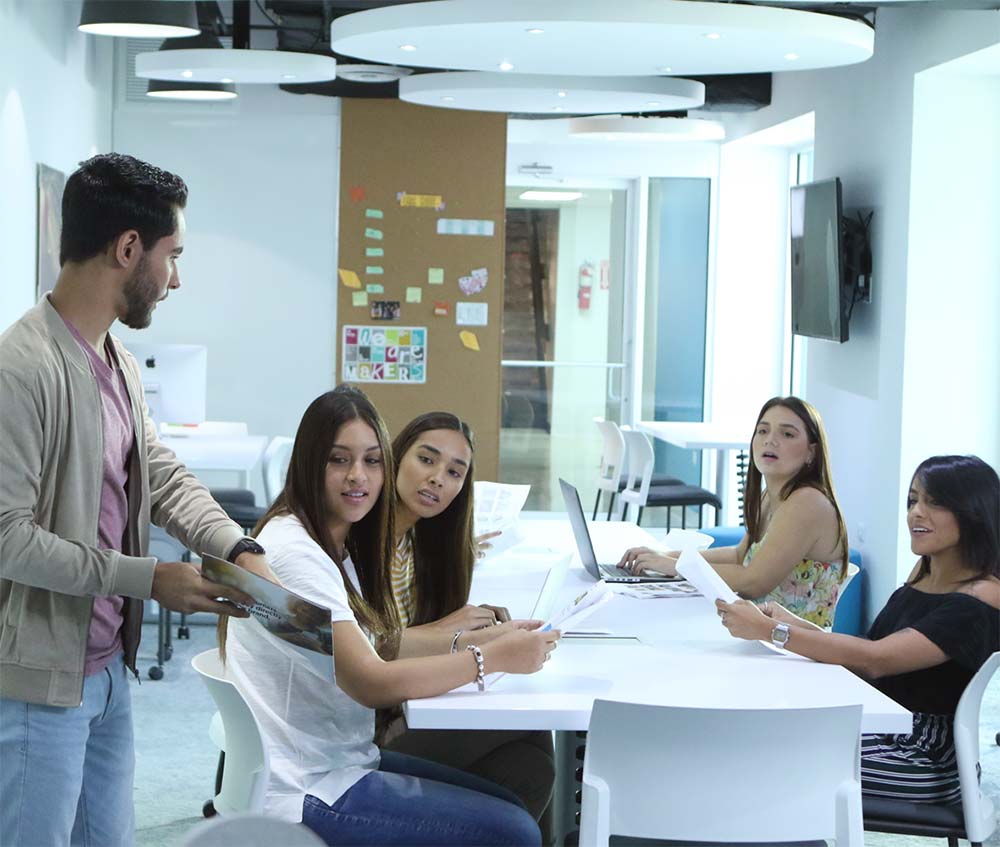 Element 360 is the only firm in Puerto Rico managed by students with a transdisciplinary vision, which unites communication, marketing, audiovisual production and public relations, among other branches.
In order to learn by doing, the Ferré Rangel School of Communication of the Universidad del Sagrado Corazón inaugurated the communication firm, Element 360, and the Center for Research and Creative Study, Comunica, in its desire to further encourage entrepreneurship in its students and collaborate in the development of a sustainable economy in the country.