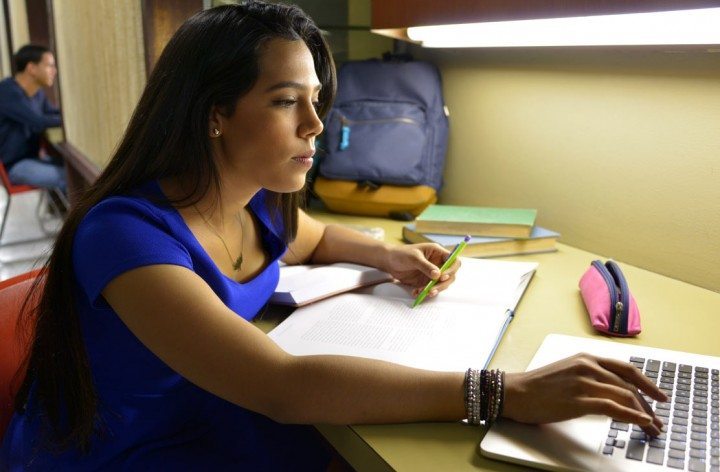 Daytime, Nighttime and Saturday courses
 Sagrado offers Variety of Courses in Flexible Schedules. In one month, students may be able to complete a 3-credit course through VUHO, our Variety of Courses in Flexible Schedules program. Labs, computer centers, the cafeteria, the library and administrative offices such as Admissions, Financial Aid, Registrar, Treasury and First Aid, among others, operate in extended hours.
What is VUHO?
VUHO (Variety of Courses in Flexible Schedules) is the way in which the Universidad del Sagrado Corazón responds to changes in the student population and the demands of the labor market for higher degrees.
It gives non-traditional students who work full-time the opportunity of finishing a bachelor's degree, getting a certification or develop professionally.
In just four or five consecutive weekends, students may complete a regular 3-credit course. Group meetings take place on Fridays from 6:00 PM to 10:00 PM, and Saturdays from 8:00 AM to 1:00 PM, plus 3 hours of preparation for evaluations and 9 hours of special projects, during five consecutive weekends. There are three sessions during each academic semester.